2016-06-11-ubuntu-mate-16.04-Xenial-ros-kinetic-preview-bpi-m3-sd-emmc.img.zip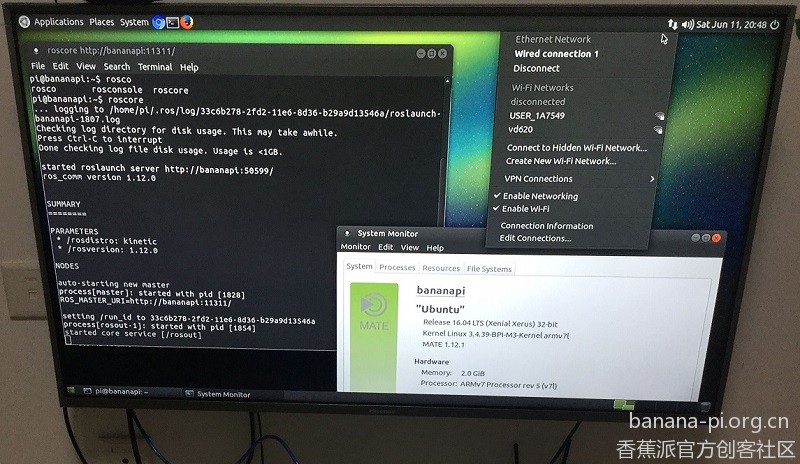 [list=1]
*]BPI-M3 kernel 3.4
*]username & password: pi/bananapi , root/bananapi
*]support HDMI 1080P & 720P(default)
*]support eMMC
*]support GMAC
*]support WIFI
*]support SATA
*]support bpi-bootsel cmd can switch to (bpi-m3 & bpi-m2 & bpi-m2p & bpi-m1 & bpi-m1p & bpi-r1)
*]support uEnv.txt to fatload script.bin & uImage
*]support uEnv.txt to set video 1080P & 720P & 480P …
*]support power max. up to 2.5A ~ for DC-IN.
*]fix rootmydevice issue
*]based on armbian rootfs, thanks for armbian
*]support ros (kinetic version)
[/list]
Note: GPU driver not include ,so not support GPU function on this version, but if you use bpi-bootsel run this image on BPI-M2+, GPU function is support.
Google driver:
uploading
baidu cloud:
http://yun.baidu.com/share/link?shareid=3707254958&uk=1011158021
MD5: b04a903a9c6ddfbc5b6c94505d629004