2016-07-21-ubuntu-mate-16.04-desktop-armhf-raspberry-pi-bpi-m3-sd-emmc.img.zip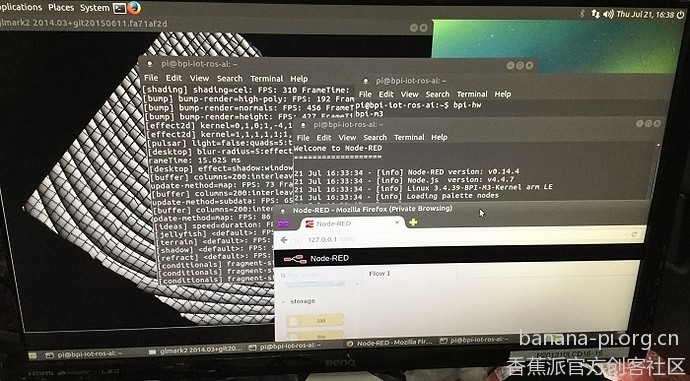 [list=1]
*]based on ubuntu 16.04 mate from https://ubuntu-mate.org/download
*]BPI-M3 kernel 3.4
*]username & password: pi/bananapi , root/bananapi
*]support HDMI 1080P & 720P(default)
*]support eMMC
*]support GMAC
*]support WIFI
*]support SATA
*]support bpi-bootsel cmd can switch to (bpi-m64 & bpi-m3 & bpi-m2 & bpi-m2p & bpi-m1-m1p-r1)
*]support uEnv.txt to fatload script.bin & uImage
*]support uEnv.txt to set video 1080P & 720P & 480P …
*]support power max. up to 2.5A ~ for DC-IN.
*]fix rootmydevice issue
*]support video play 1080p with vdpau (mpv)
*]support GPU PowerVR SGX544MP (glmark2-es2)
*]support BT (default on, command only, can hcitool scan)
*]support nodejs
*]support node-red
*]thanks to ubuntu-mate.org
[/list]google drive:
https://drive.google.com/file/d/0B_YnvHgh2rwjTElER3djb0FhYzQ/view?usp=sharingbaidu download link:http://pan.baidu.com/s/1c16NvP2
MD5: ef066f2bd78eeadbf7b2675197d3124dnote : this image is from ubuntu 16.04 for raspberry pi version ,we let it support banana pi. support mali GPU and powerVR gpu function.