This article introduced how to adjust the VCC-CPUX voltage of the BPI-M2+ with replacing a register of power circuit.
———————————
WARNING!
With any hardware change or component soldering.
You will LOST all warranty of your Banana Pi!
———————————
When I did something system image build and test tasks for the BPI-M2+ with Allwinner H3 before it on stock last year, I have received a Engineer Sample (ES) form SINOVOIP, the manufacturer of Banana Pi.
The Banana Pi Community Forum have received a lot of reports of the too high VCC-CPUX voltage causing horrible heat issue from other developers.
There is a easy to measure the VCC-CPUX voltage of your BPI-M2+.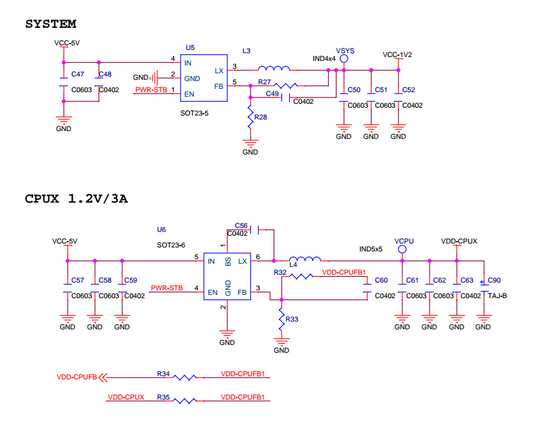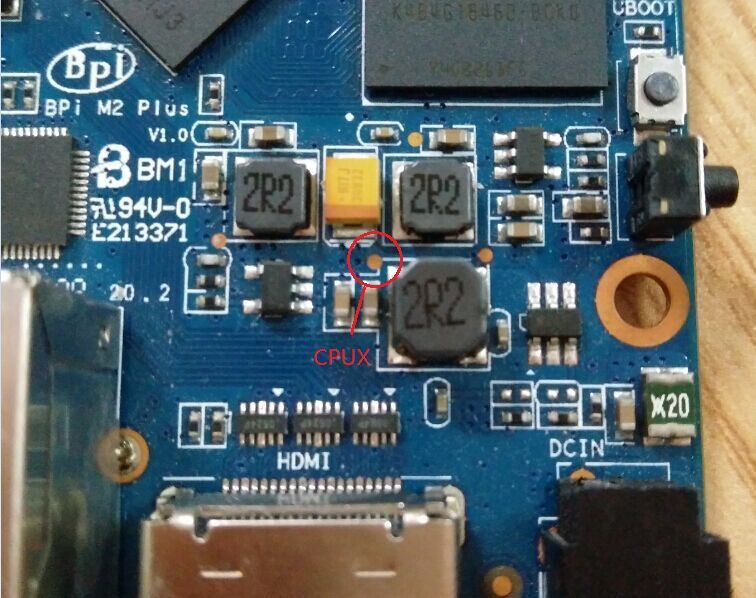 This picture shows the Test Point (TP: VCPU) of VCC-CPUX.
If you get a result like me, Congratulation! You got a ES. (R. I. P. the warranty
Okay, the next step is replace the reference register in the feedback circuit of the voltage regulator.
I have no 0402 register in my component library, so I use the 0805. (I'm sorry for that.
Before:
After:
And it works.
According to the AW's whitepaper H3 should work at 1.008GHz max_freq, but I tested ok with the 1.2GHz sys_config. Lucky~
This is the cpuinfo_cur_freq result of running cpuburn-a7 (https://github.com/ssvb/cpuburn-arm/raw/master/cpuburn-a7.S) and corekeeper.sh.
The idle CPU temperature is about 15 degrees Celsius lower than work at 1.4 V.
———————————
Please credit the source of the article in your repost. Thank you very much.
https://www.nyamoe.com/2017/04/how-to-adjust-the-cpu-volt-of-bpi-m2p-banana-pi/