BPI-W2 Android7 new image support GMS 20190114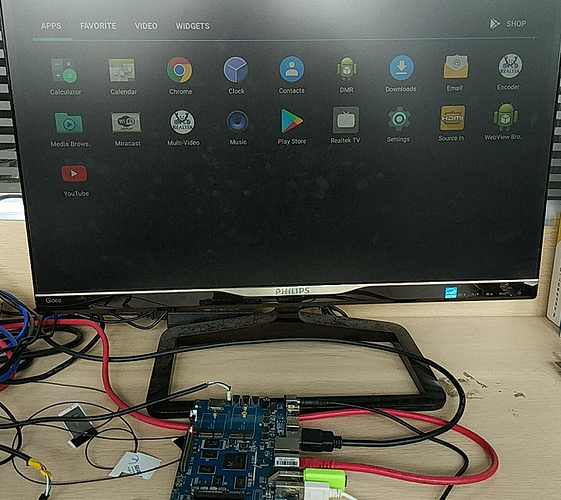 How to burn Android7 image on W2 Emmc by bpi-copy.

(1) Download Linux image from here:

baidu drive: https://pan.baidu.com/s/1VSVN6DRaU7PUJM28L58U7Q

google drive: https://drive.google.com/file/d/1BkkLcuNryVgwIpcrpX50G9kpQEcsFiDp/view?usp=sharing

(2) Burn this ubuntu image on your sd card.

(3) Sw4 switch to 1, then use W2 boot from this sd card which you have burn ubuntu image.

(4) Then "cd /", you will find an Android7 image in this directory.
(5) Use "bpi-copy 2018-05-30-android7-bpi-w2-emmc.img.zip" to burn image to emmc.
(6) Then power off W2m, switch Sw4 to 0, power on.
How to update android image on W2:

(1) Download new android 7 image from here:

baidu drive:

google drive:

(2) Copy the file "install.img", to your usb disk.

(3) Plug your usb disk in usb3.0 interface of W2.

(4) Use usb-serial to connect W2, open a console terminal on your PC.

(5) Then power on W2, and press "Tab" button on PC to update image in your W2.